Canada's Leading Sales Strategist
Inspiring People, Encouraging Results
Howard Olsen delivers real-world, instantly usable, engaging, entertaining and immensely empowering content.
Howard Olsen is a leading sales consultant and professional speaker with 30 + years of experience.   Howard's career is defined by the relentless pursuit of human connection strategies that build unshakeable trust and win business. 
His track record is a testament to his real-world knowledge and extensive expertise in knowing how to apply it.  With over 500 Million in personal sales to companies like HP, Boeing, Airbus, Motorola and Dell, while leading a global sales team, Howard discovered that he was just as good at coaching sales as he was making them.   
Today he leverages those global sales experiences and his natural teaching ability to equip and encourage others practical road-maps to repeatable success.  Over and over again, Howard's clients affirm  his dynamic yet no-nonsense approach to helping people win more, pressure-free, with Truth Trust & Integrity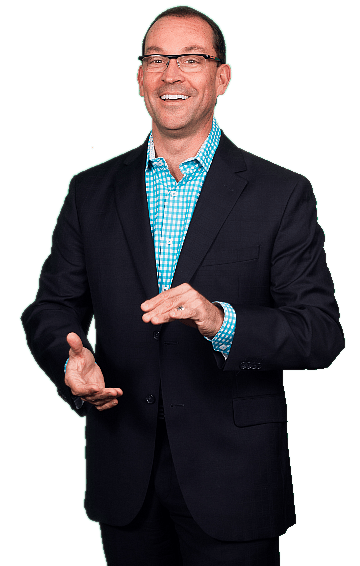 Real-World Practical Content
Sales Training & Keynotes That Inspire
Howard is a frequent speaker at sales kickoff meetings and annual conferences. His iron-clad, street-smart, no nonsense sales, leadership, and communications programs shift perspectives and inspire positive action.
Howard's dynamic, engaging style captivates audiences and his Incomparable Ability To Simplify The Complex equips his clients to create sustainable sales growth. A Refreshing balance of relevant content and practical application, Howard's unique approach blends intuitive communication processes with iron-clad structure anyone can apply to positively influence without pressure or friction. His client's agree that his genuine, no-nonsense approach brings quick results and lasting impact.
If you're looking for custom sales training, a sales keynote speaker or sales & marketing advice, Howard delivers powerful action plans you can easily harness to comfortably sell the way your customers naturally buy … Guaranteed!
Learn More . . .
Meet The Howard Olsen You Didn't Know
To learn more about Howard, you can read his professional background and personal insights below and check him out on  LinkedIn and don't forget to connect!